YuGiOh The Seal of Orichalcos Anime Custom Card Orica Proxy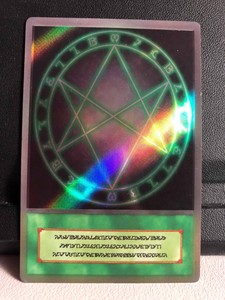 ---
Read Before Buying
These are highquality Holo/Foil Oricas, meant for playtesting or casual duels only.
They're similar toofficial cards, but keep in mind that they are NOT made by Konami and are NOTtournament legal.
If you're acollector or casual player, then these are for you :)
All cards getmachine cut to the correct size so the borders are clean and the dimensions arealways the same as official cards.
Please note colourmay vary and due to the difficulty in taking the photos the cards look betterin real life.
Please check backfor new listings, new cards will be added for sale over time. Any questions orif there's a certain card you want to see please send me a message.